EDIT MAIN
Learn how to create interactive lessons, projects, and units that guide student learning and exploration in your classroom. HyperDocs utilize Google Documents or Google Slides as jumping-off points on their journey toward deeper learning about any topic you choose.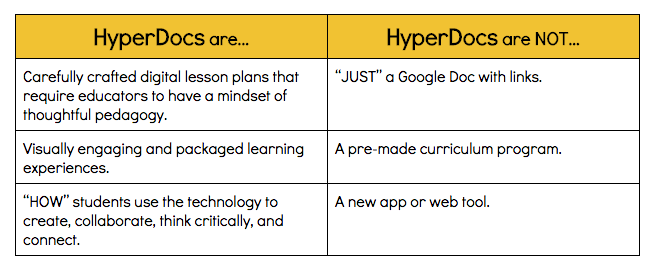 Image From https://hyperdocs.co/index.php/about_hyperdocs
Learn more about HyperDocs
Dates and Topics:
Jan 24: HyperDoc Basics and Initial Template Selection
Jan 31: HyperDoc Development
Feb 07: HyperDoc Implementation stories
Feb 14: HyperDoc Tweaks and Next Steps
Meetings are generally held from 4-5 pm in Room B-4 at Lincoln Education Center.