We are looking for students in 3rd through 6th grade to audition for the Galesburg Senior High School spring musical! #StreaksNation #Thisis205

It is a short week but we will still be available today and tomorrow! #SELin205 #Thisis205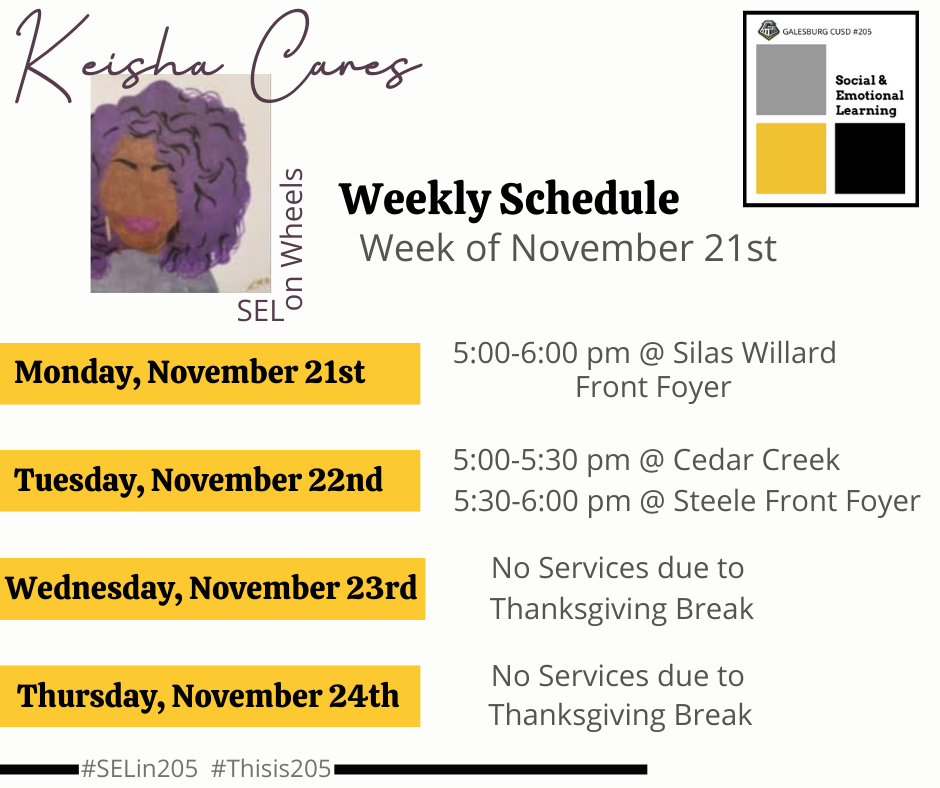 Keisha Cares is getting a makeover. We can't wait to unveil the new look soon! #SELin205 #Thisis205

Come see us this week! #SELin205 #Thisis205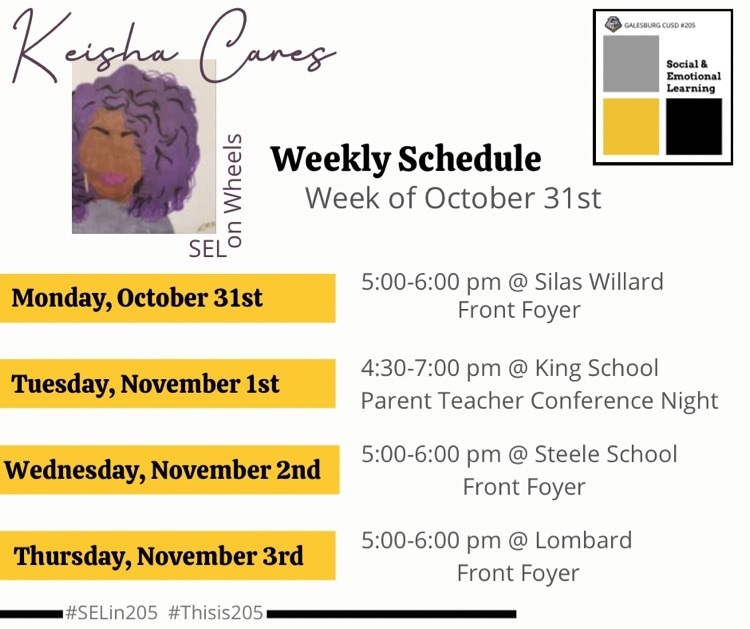 Join us! #Selin205 #Thisis205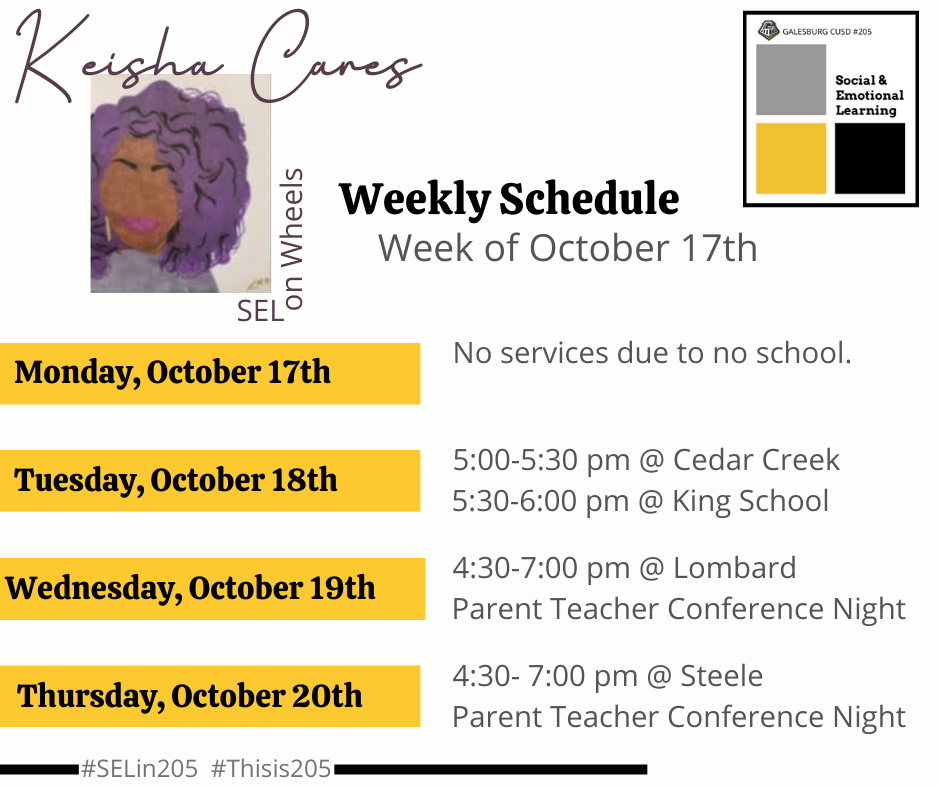 We hope you come visit us this week! #SELin205 #Thisis205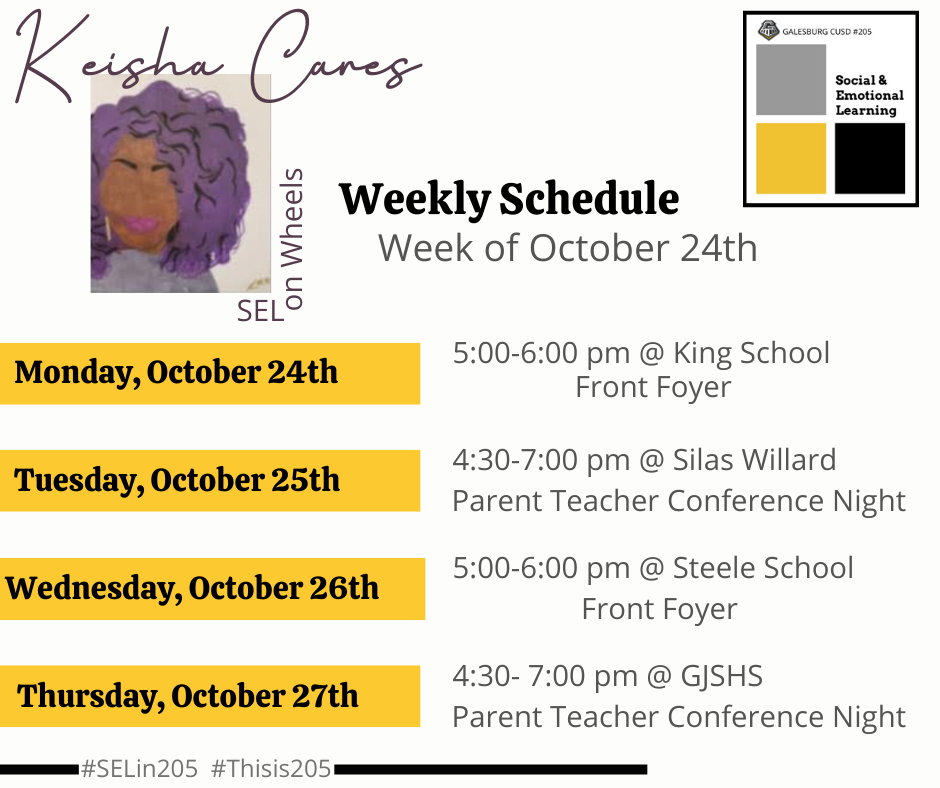 Mark your calendars! We look forward to seeing families at the Galesburg High School Student Council Trunk-or-Treat! #Thisis205 #StreaksNation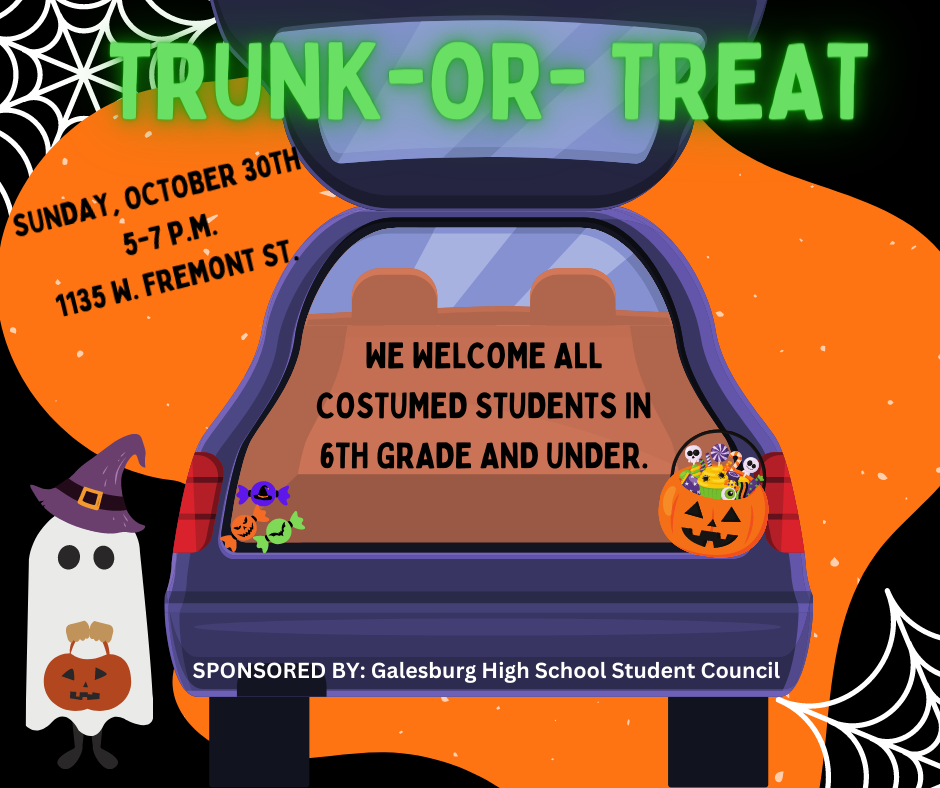 Please join us for an important town hall about school safety on Tuesday, November 1st at Galesburg Junior Senior High School. Click the link,
https://forms.gle/LajEJzEeLVDEtB3Z6
to submit questions and/or request transportation. #Thisis205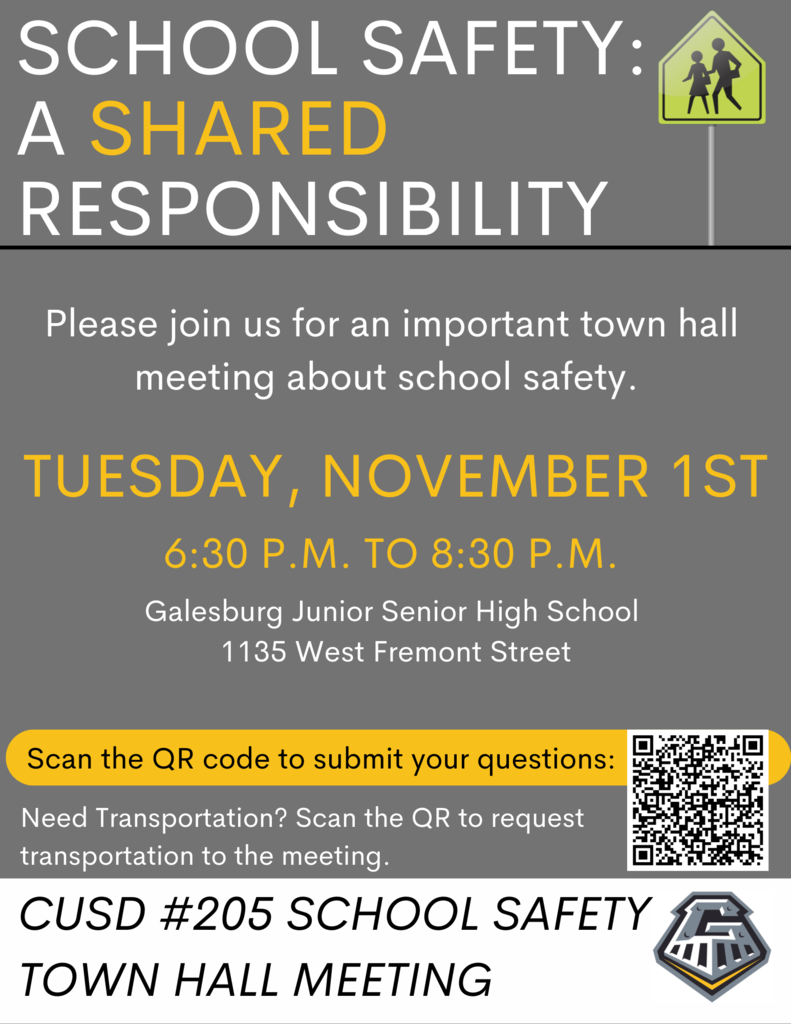 Just a reminder! #Thisis205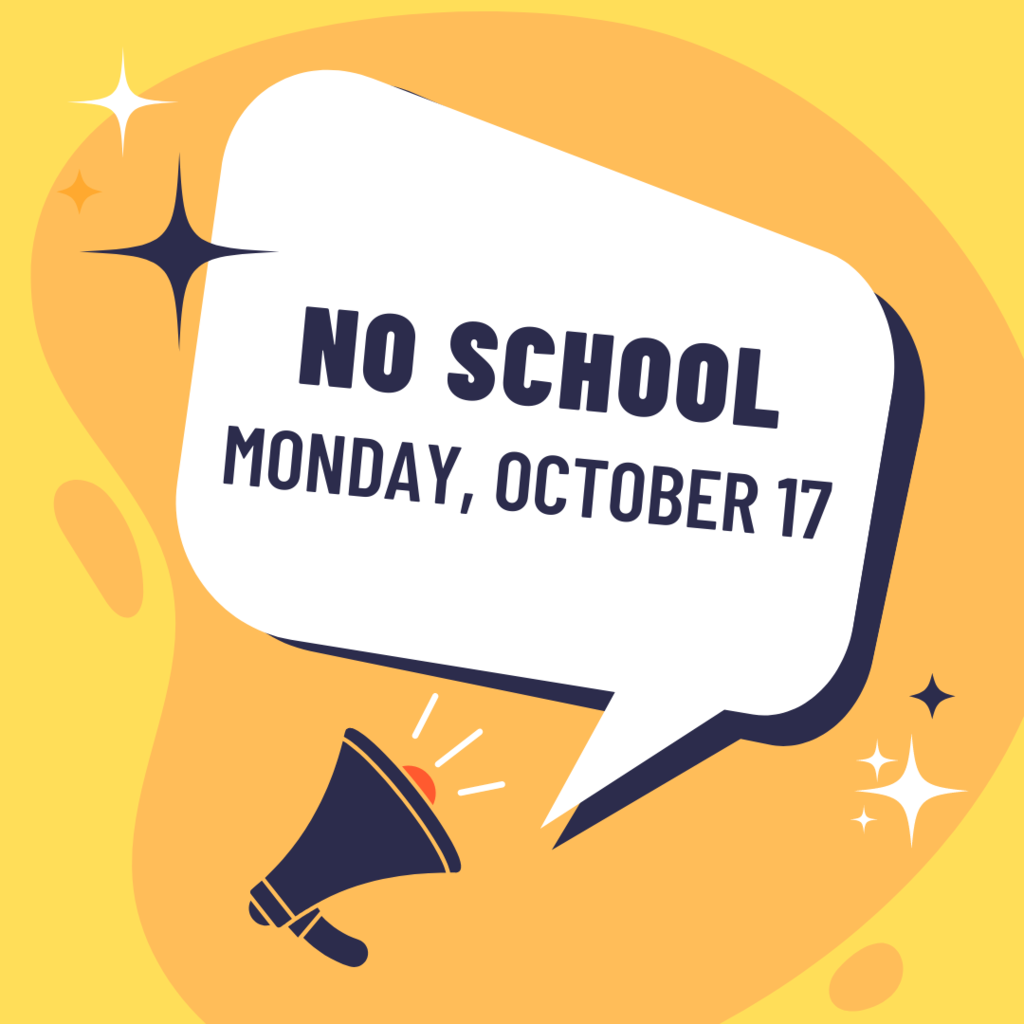 We are currently experiencing issues with our phone lines. due to a local power outage. If you have an emergency please contact the CUSD #205 main office, at 309-973-2000. Thank you!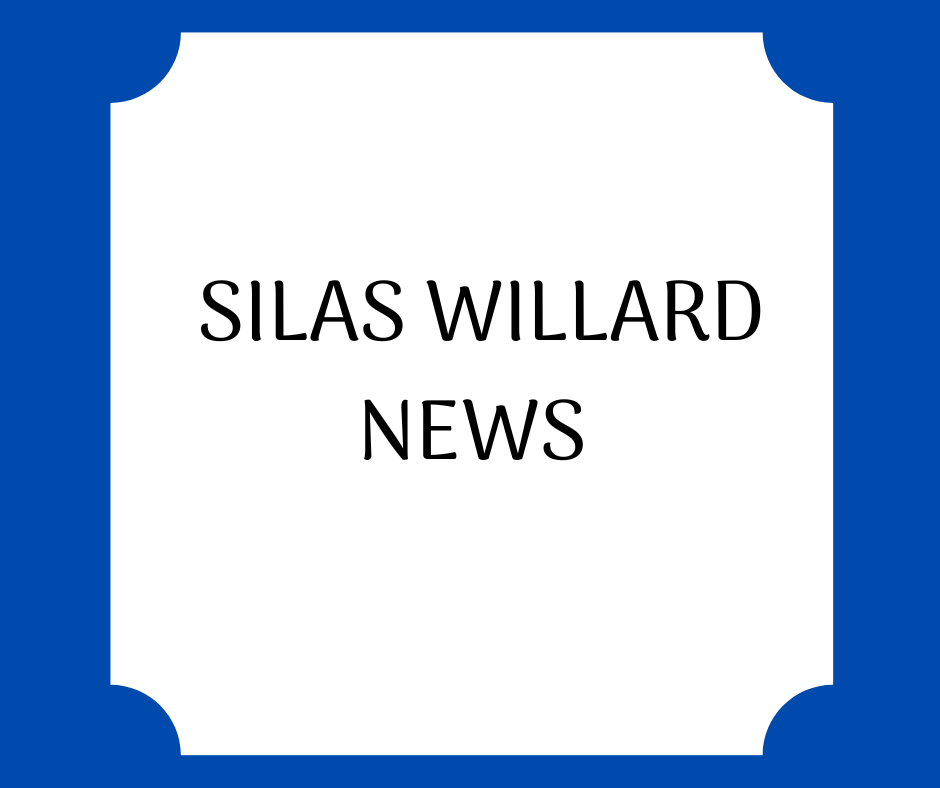 Need some extra help this week? Come see us. #SELin205 #Thisis205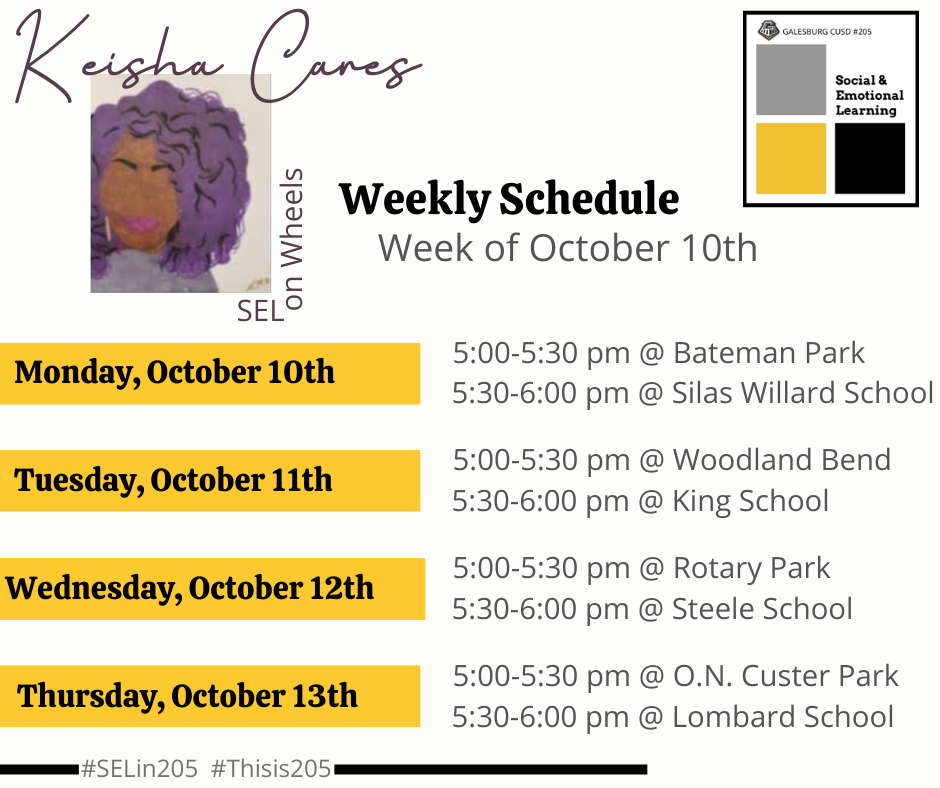 We hope to see you this week! #SELin205 #Thisis205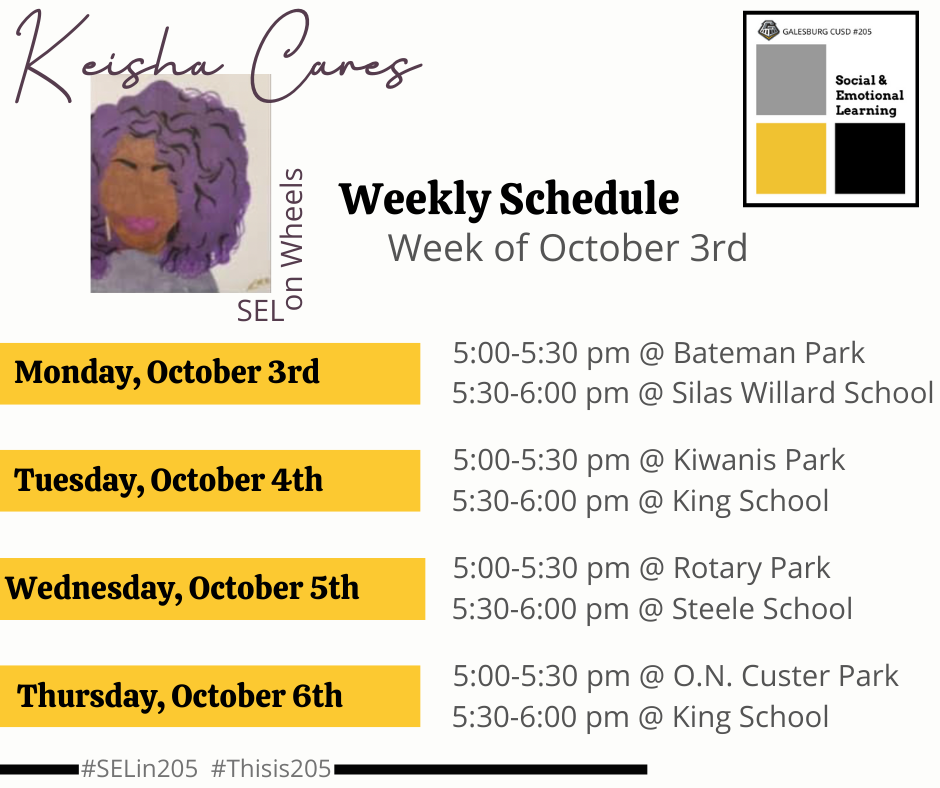 Transportation Update: Due to several out of town substitute drivers on bus routes this afternoon, delays may occur. We appreciate your patience and understanding. #Thisis205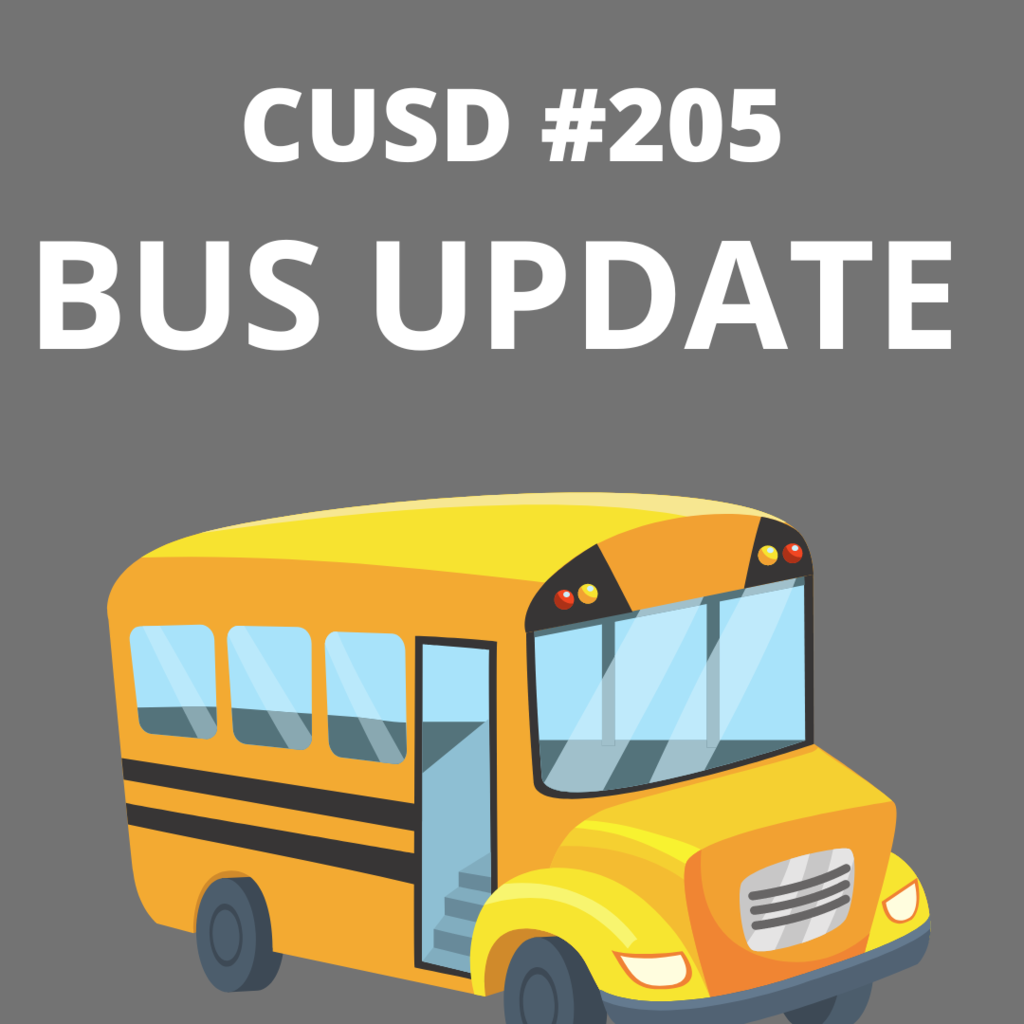 We hope to see you this week! #SELin205 #Thisis205

Visit us this week! We offer access to WiFi, Hygiene Essentials, Social and Emotional Support, and more! We hope to see you! #Thisis205 #SELin205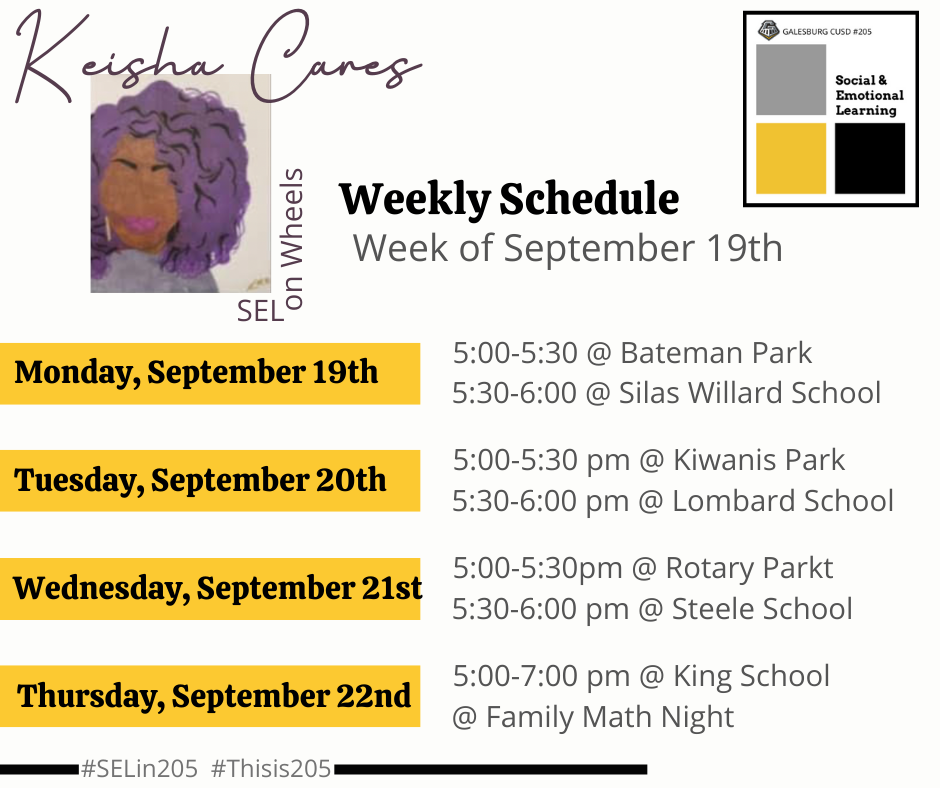 You have seen the cranes and the construction crews over the past couple of years. On Friday, September 23, 2022, it is time to see it for yourself. Curious to see what all the construction results are? We welcome you to Galesburg Junior Senior High School on September 23, to see the changes, updates and more, that have been made for the 7-12th grade students and staff at Galesburg CUSD #205.#Thisis205 #StreaksNation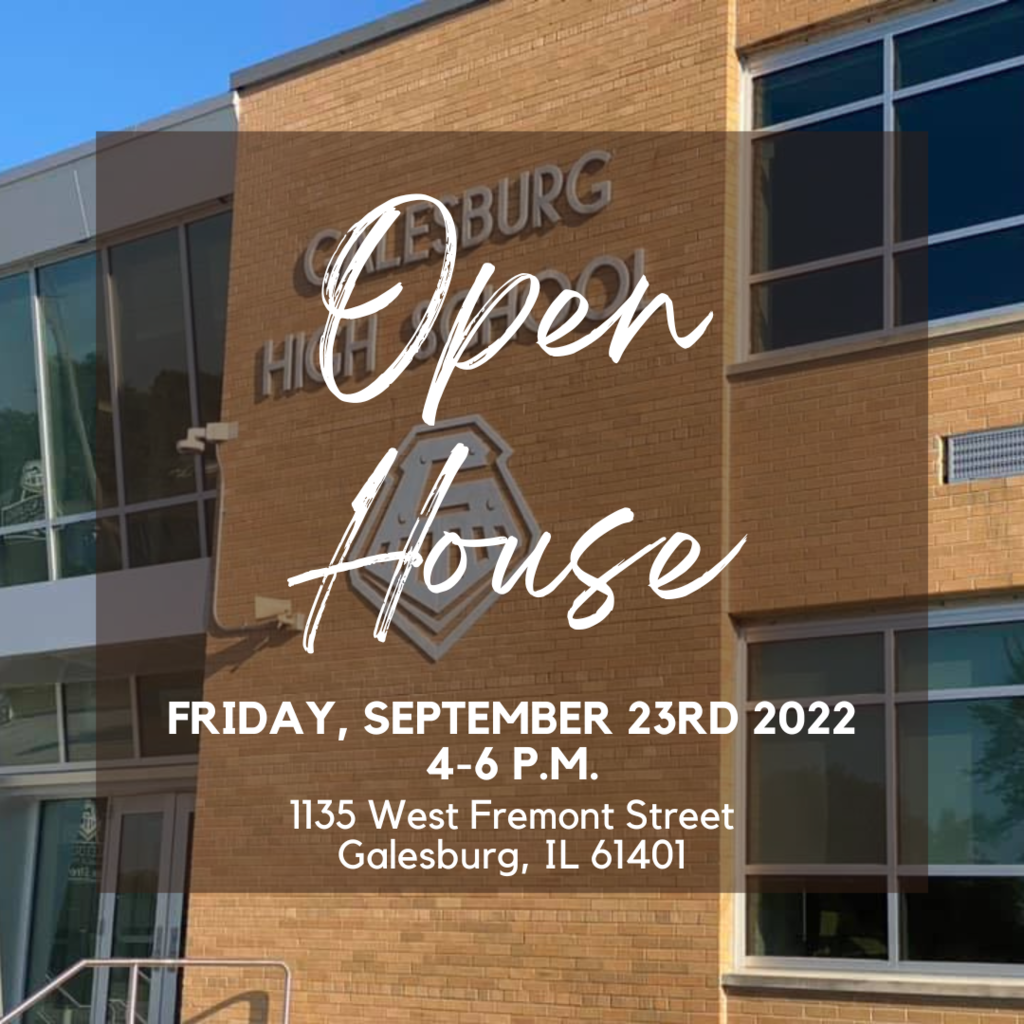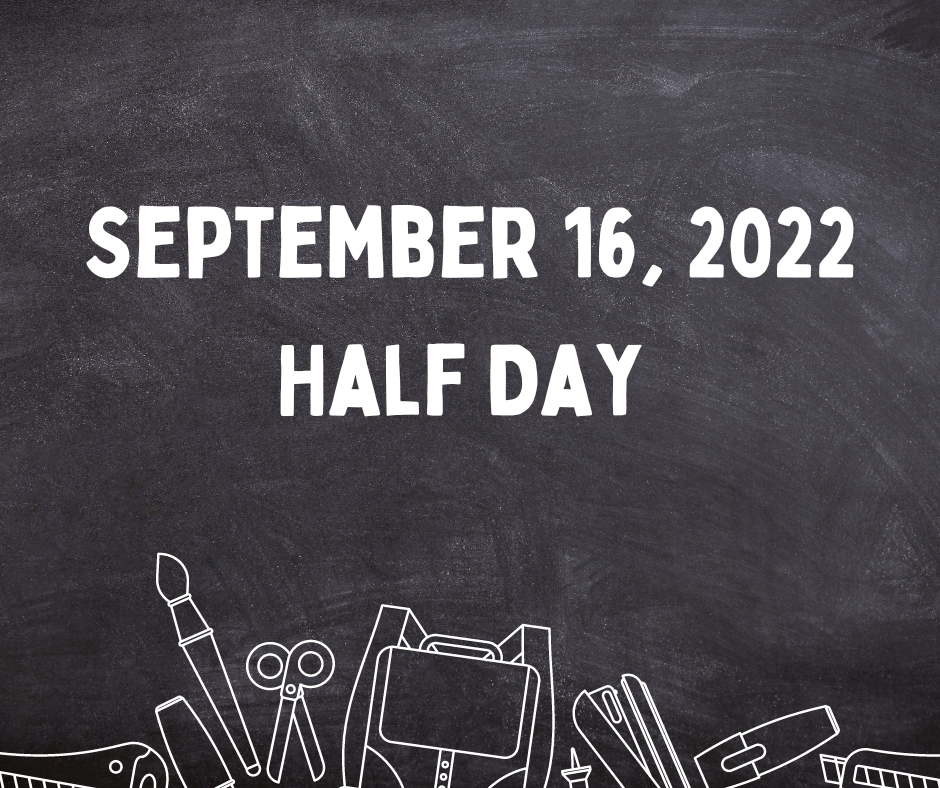 Join us this week! We would love to see you! #Thisis205 #SELin205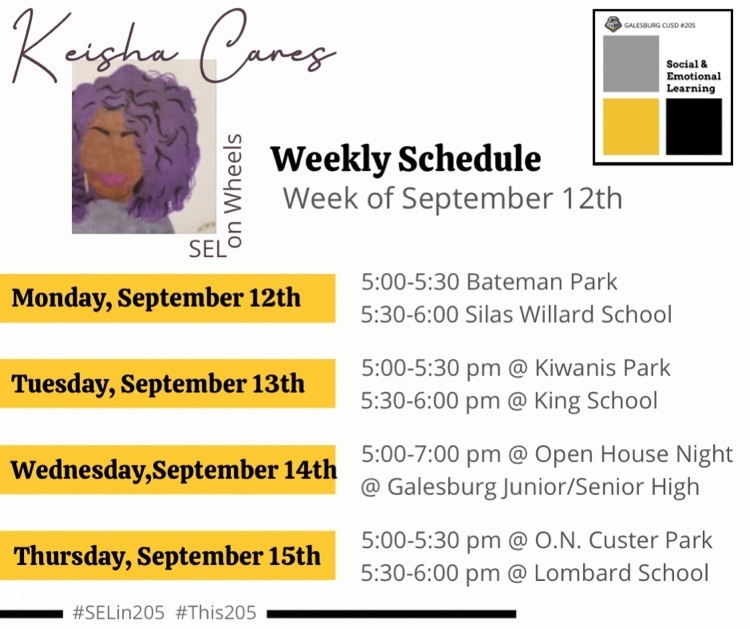 Come see us this week! #SELin205 #Thisis205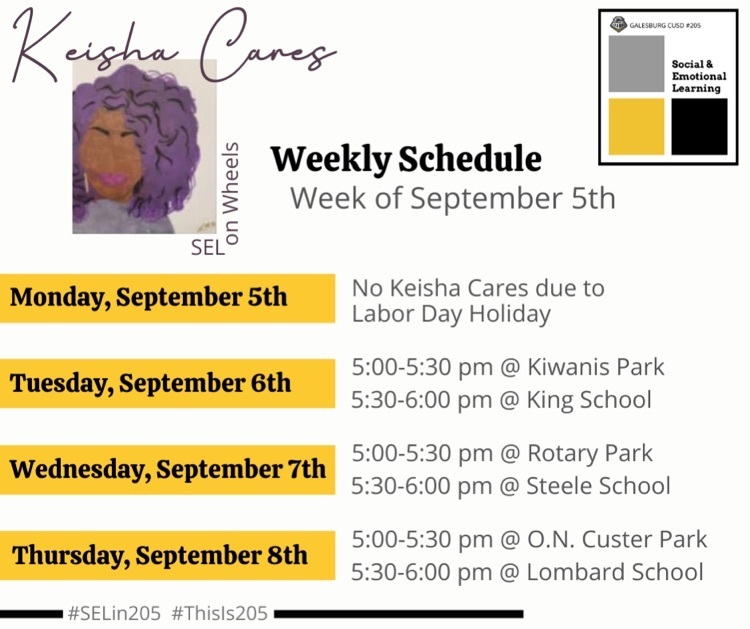 We are taking this opportunity to remind families of Pre-K through 8th-grade students about attendance at all district athletic events. #Thisis205 #StreaksNation